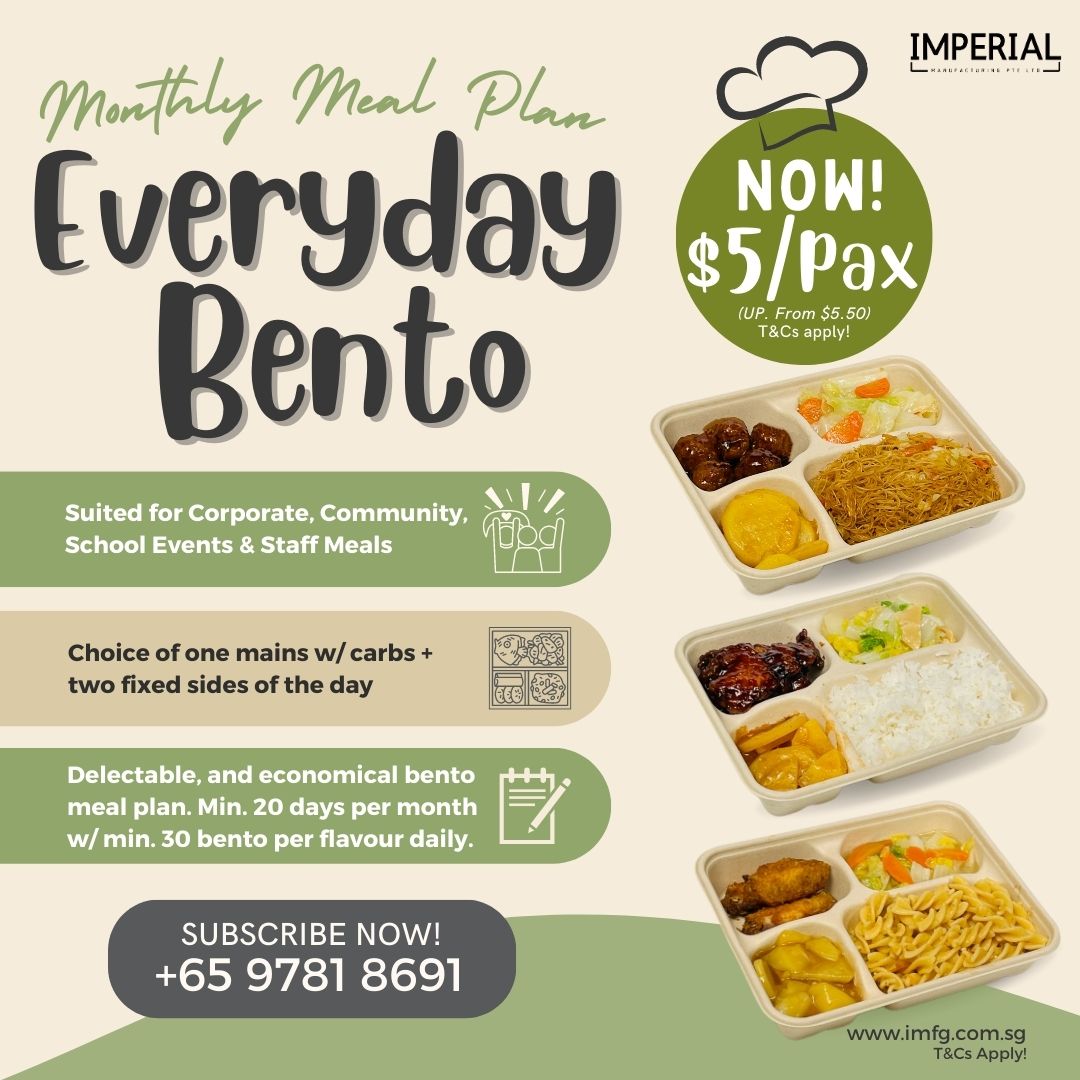 Looking for everyday bento for your corporate events, seminars and webinars? Look no further!
Our bento are cooked fresh daily, using all natural ingredients (no processed food) with less oil and salt.
Each bento comes with your choice of mains + carbs and 2 fixed* sides of the day! Totally delectable, economical and hearty!
Subscribe to our Monthly Bento Meal Plan to enjoy $5 / pax* (u.p from $5.50).
Order now to enjoy Free Delivery* to selected region (zone A) in Singapore.
$5 per bento price is valid for order with minimum commitment of 20 days per month with 30 bento per flavour daily.

*Fixed sides of the day are non-exchangeable.

Free delivery to Zone A as stated in FAQ.

Subscribe 3 days in advance is required.

For more enquiries about our corporate bento packages and menus, hit the link to WhatsApp us!